Personal project developed in 2013 and inspired by the Opinel® brand.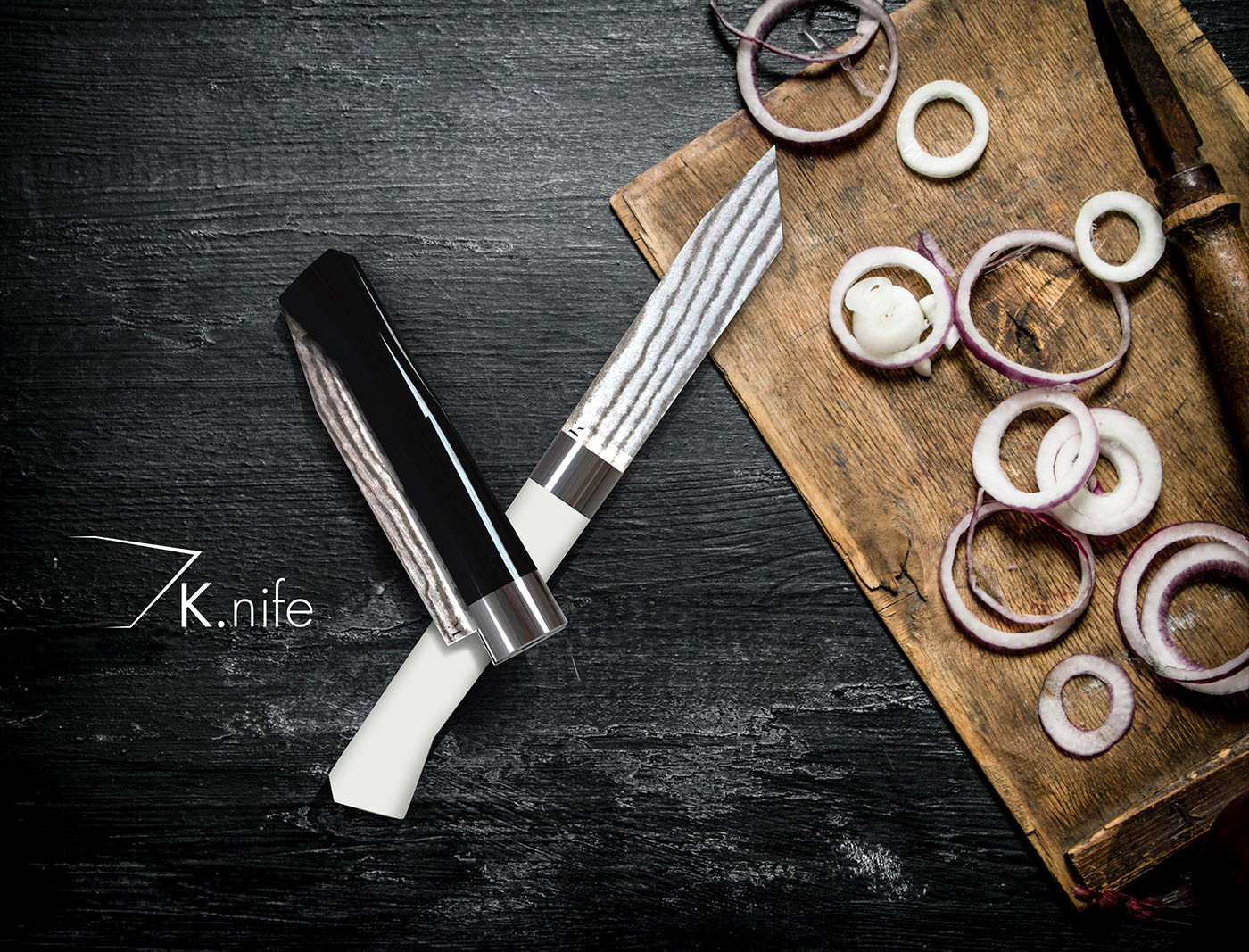 Opinel® is an exceptional brand in terms of knife with folding blade. My grandfather is wearing one on him everyday. I then decided for my first product to get inspired by the brand. After drowning seven meters on tracing paper, I decided to refine the lines of Opinel® N°8 knife handle and to extend this lines on the blade.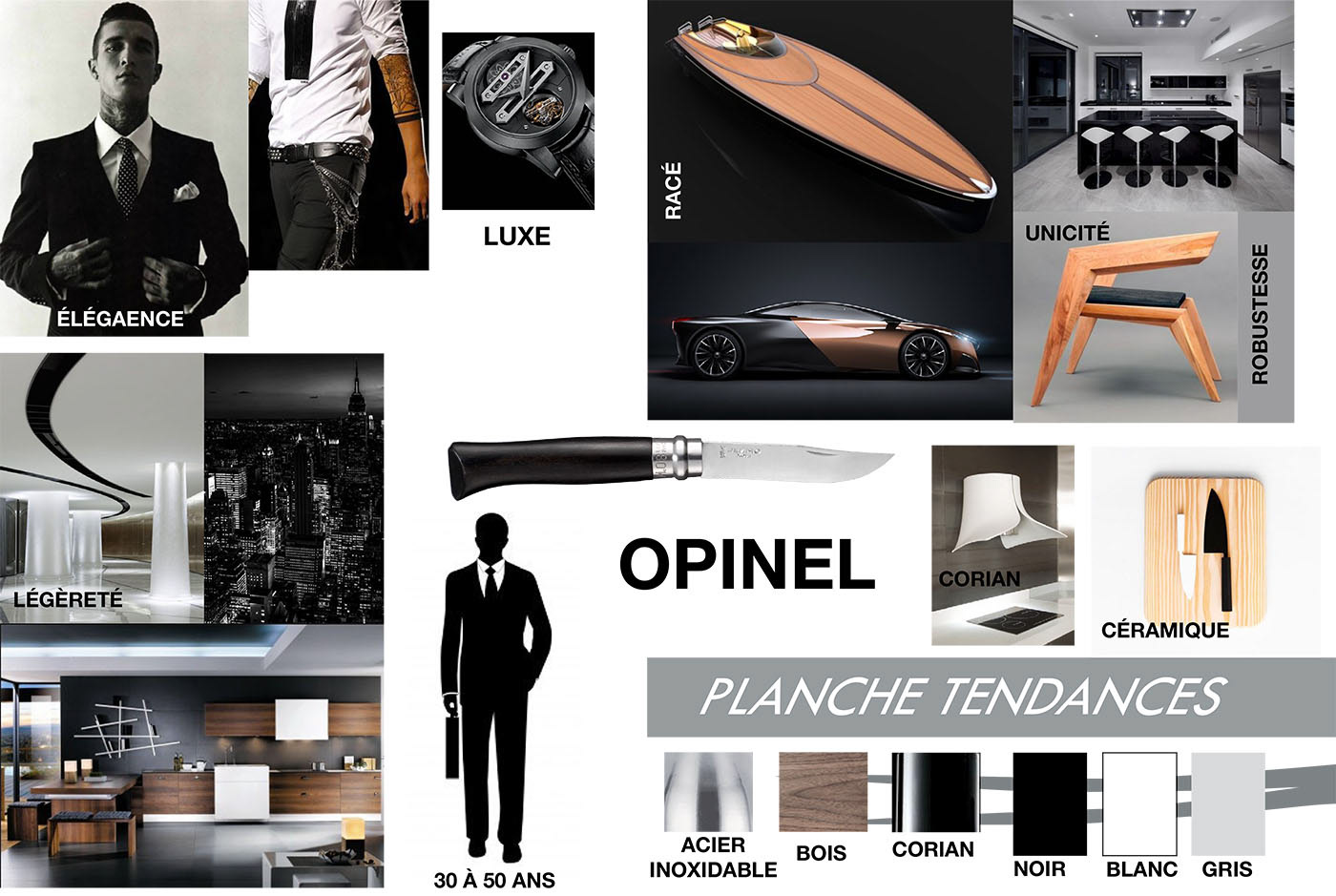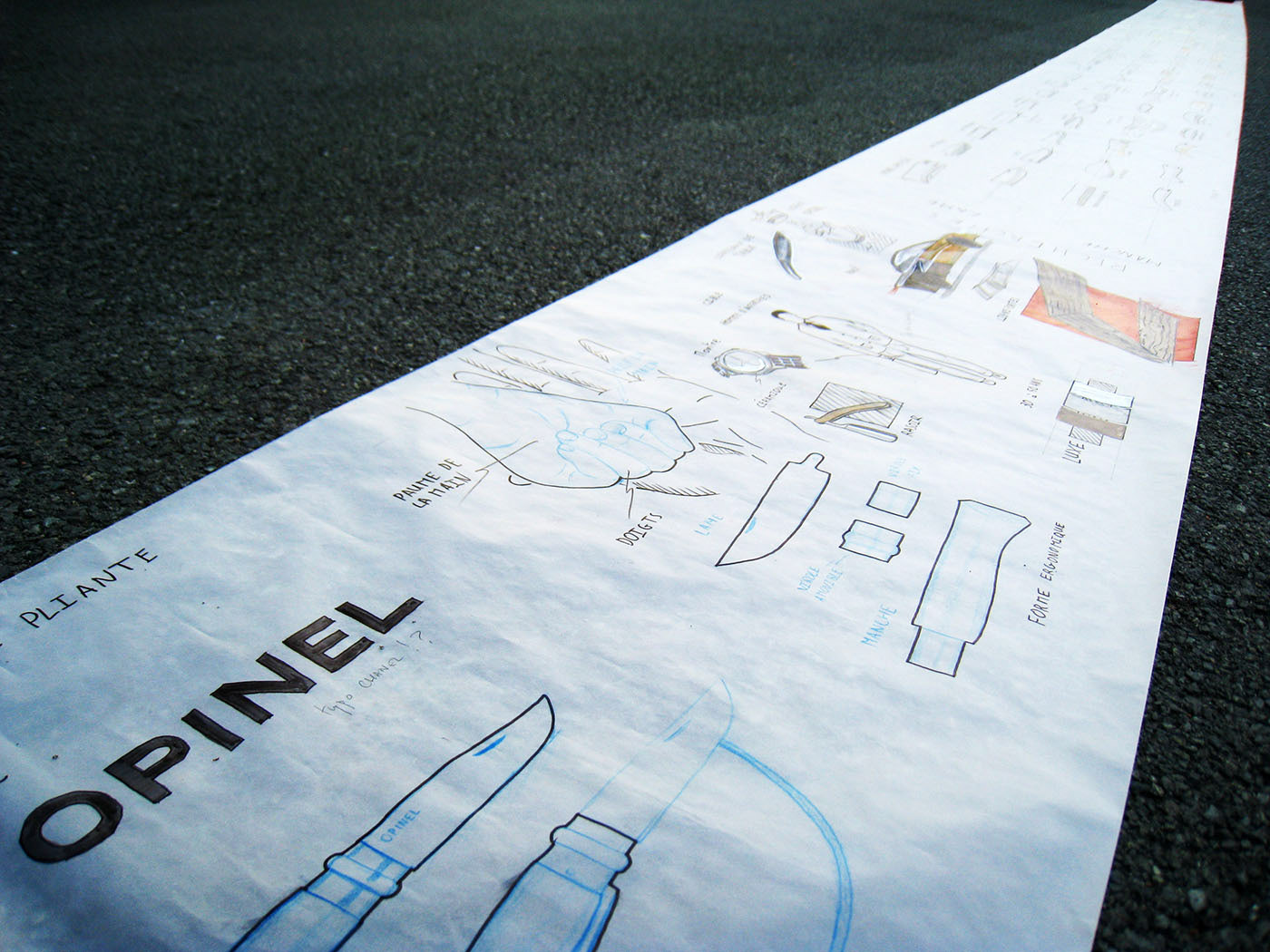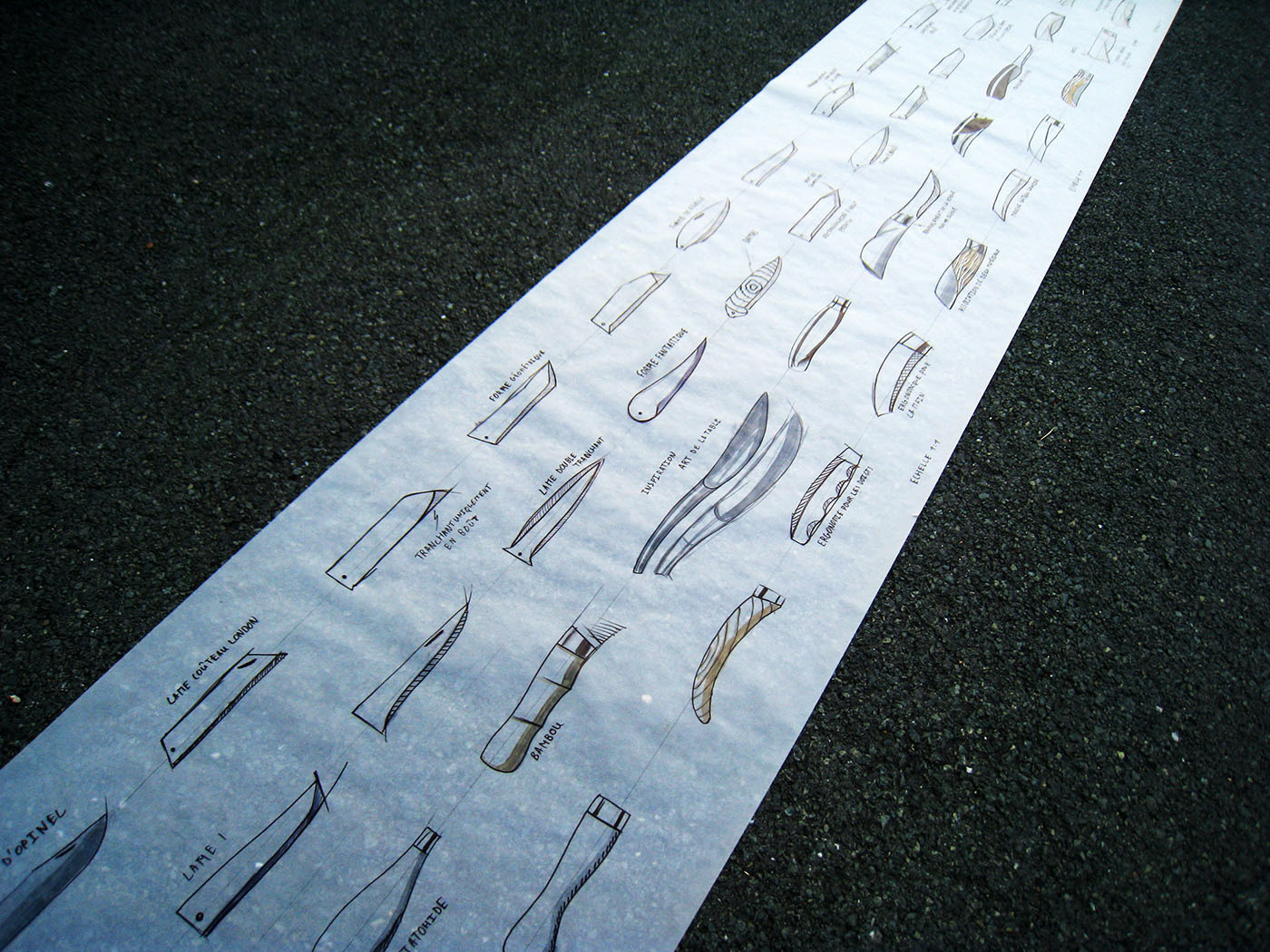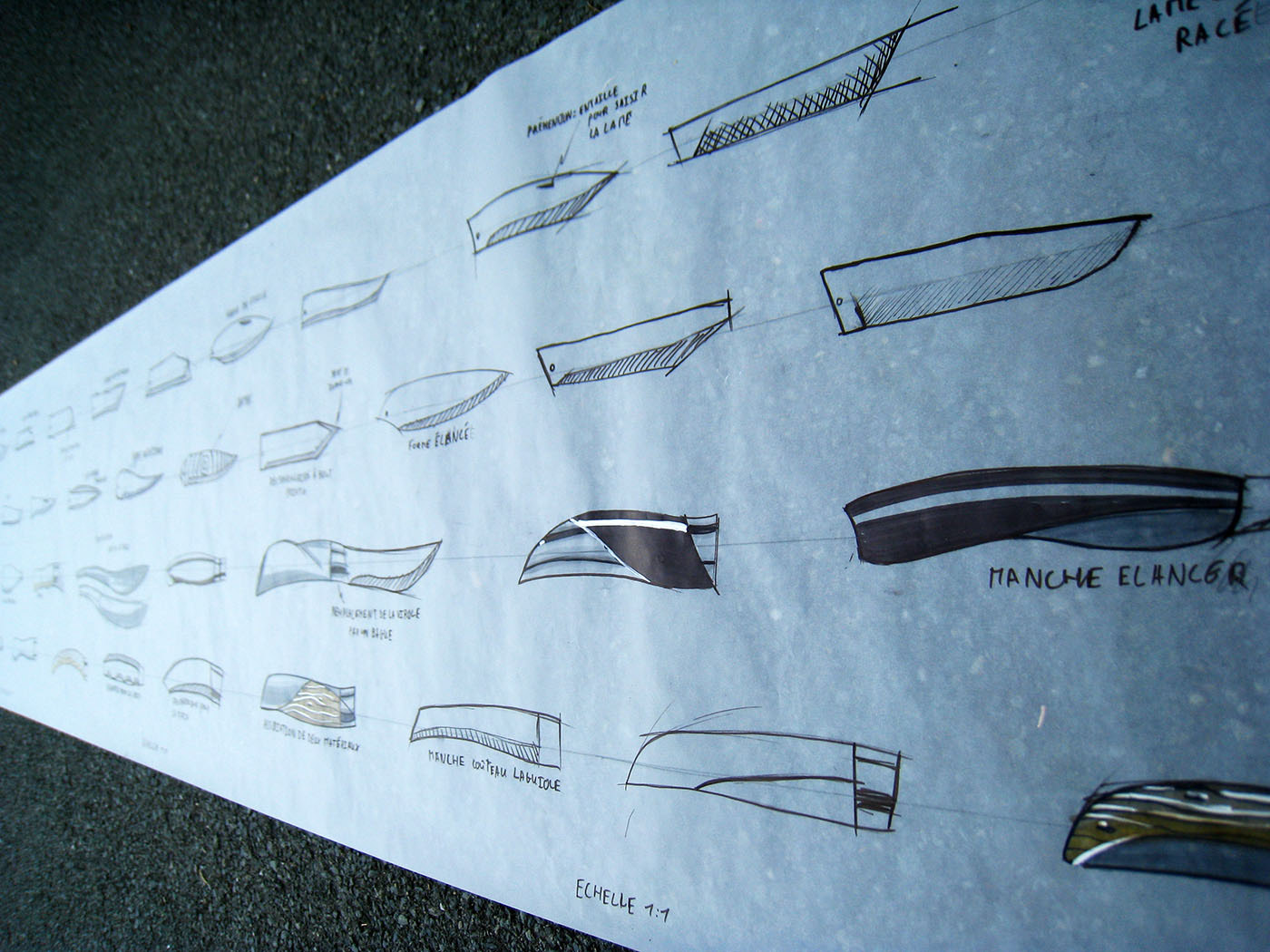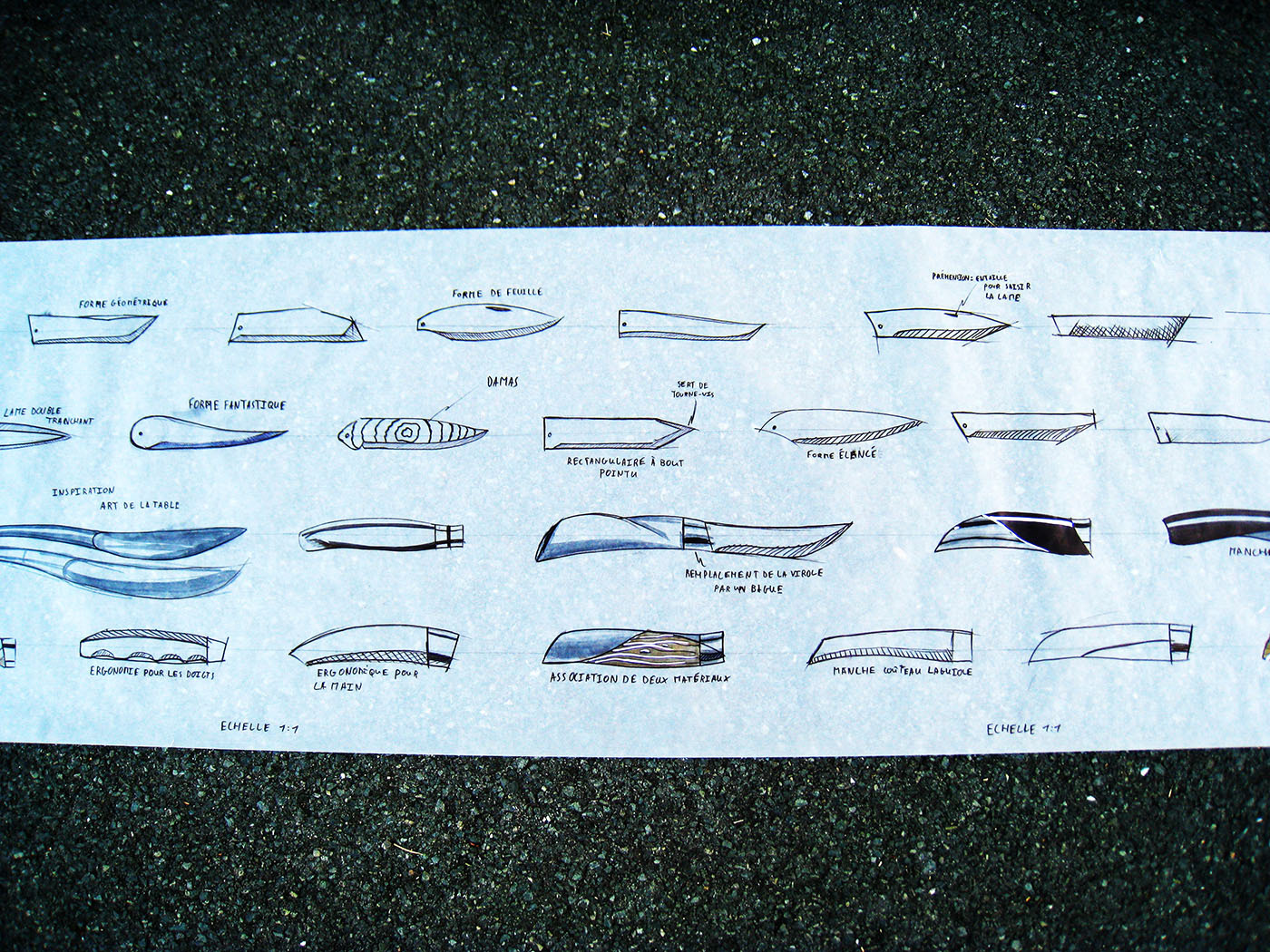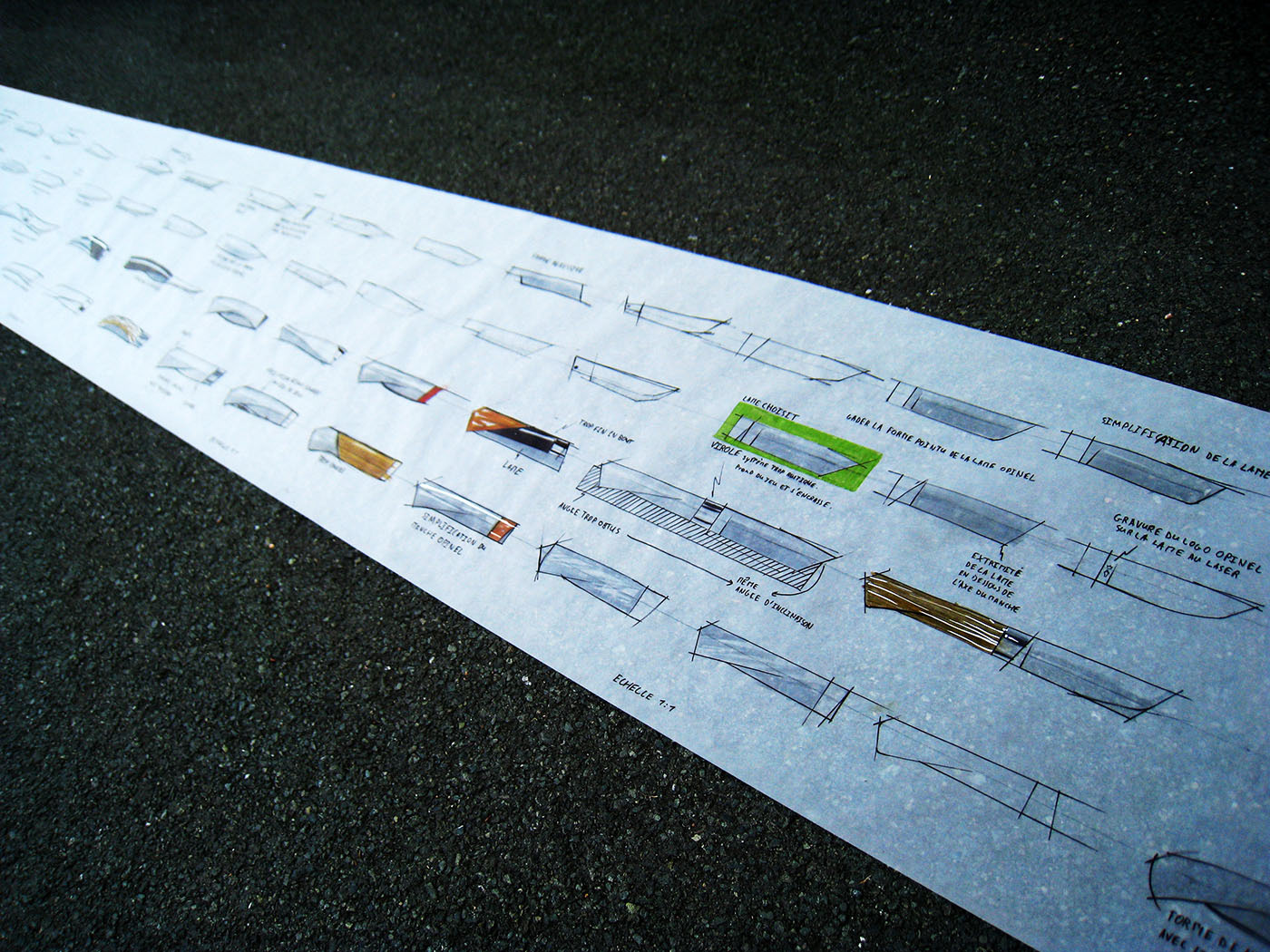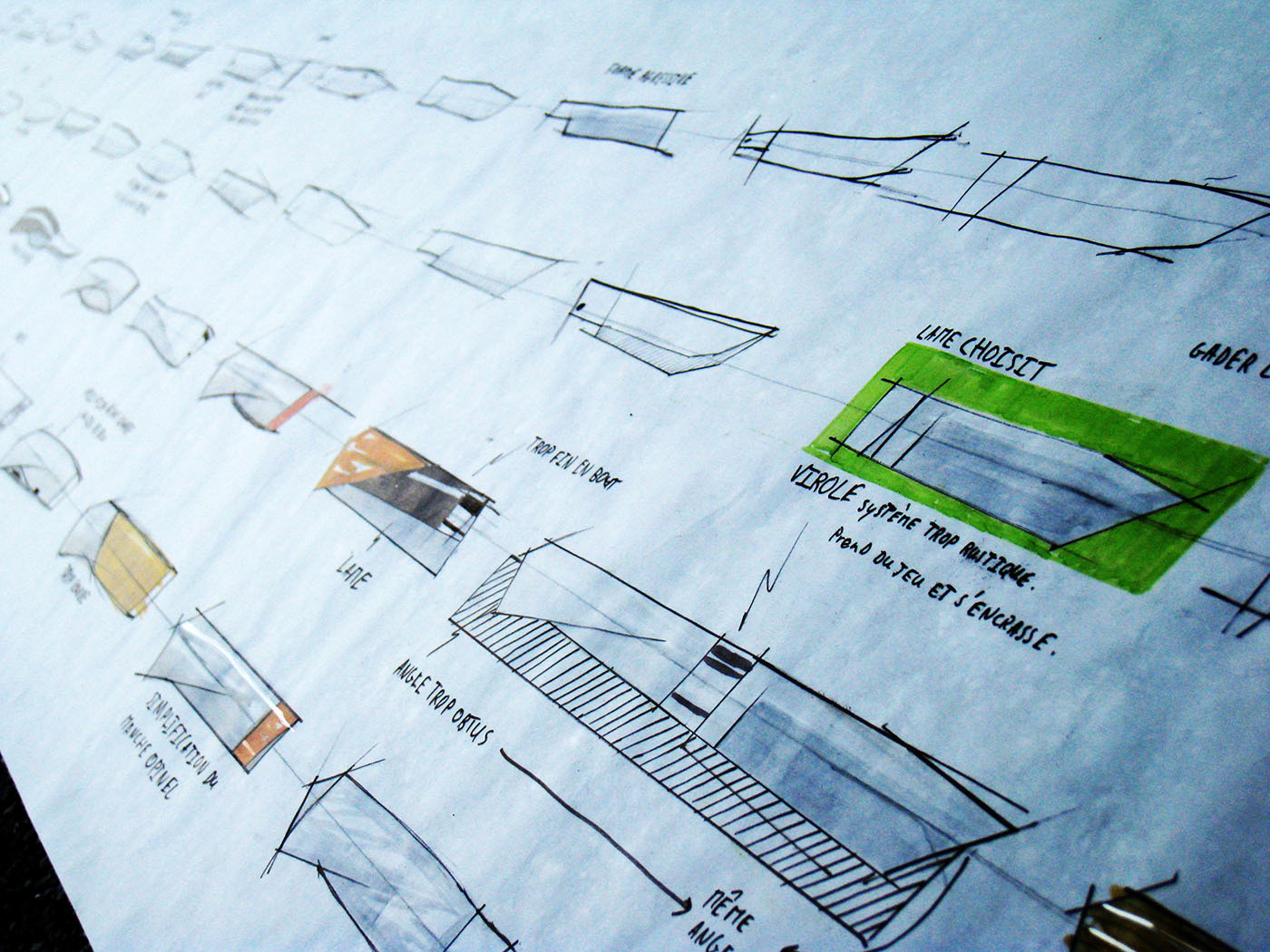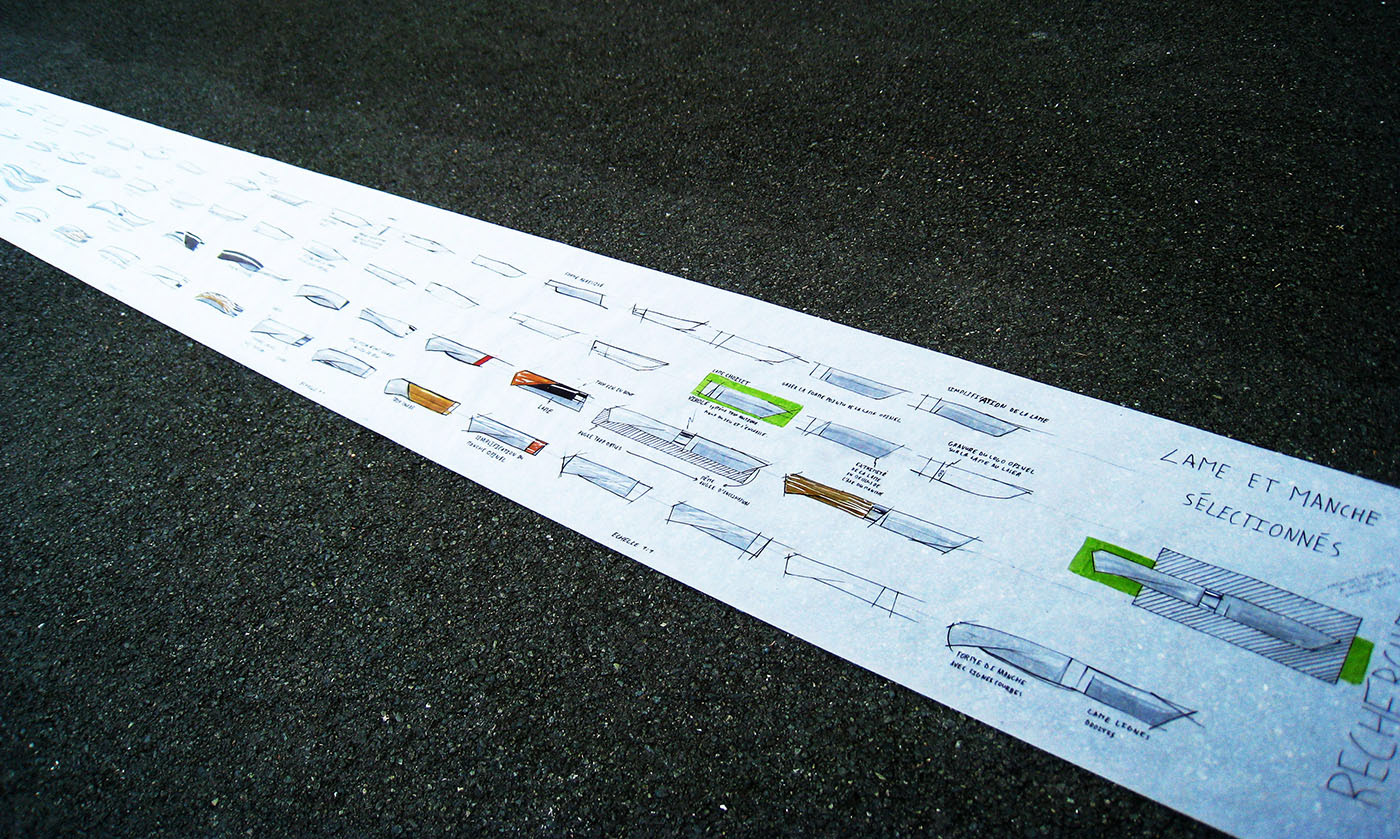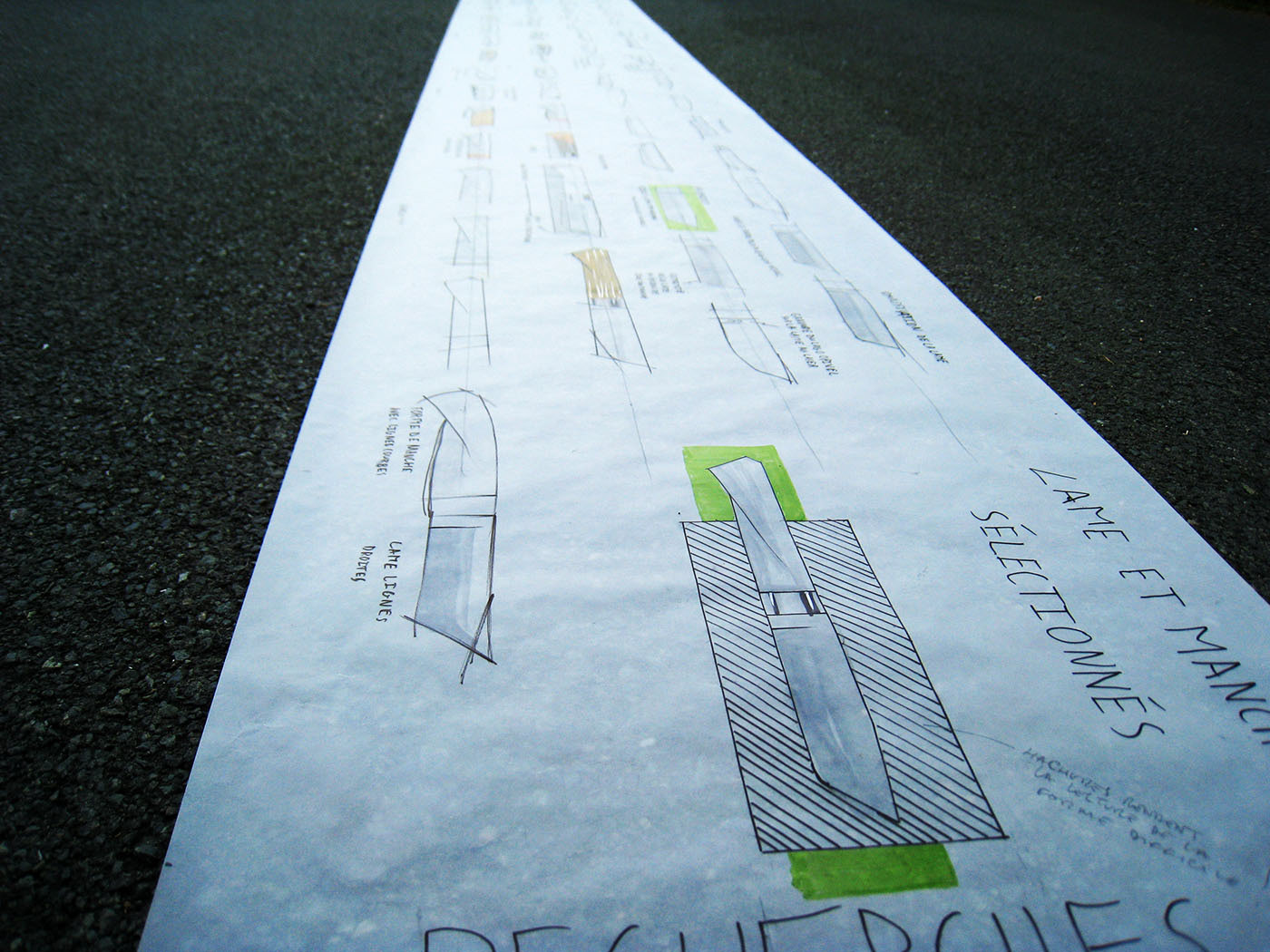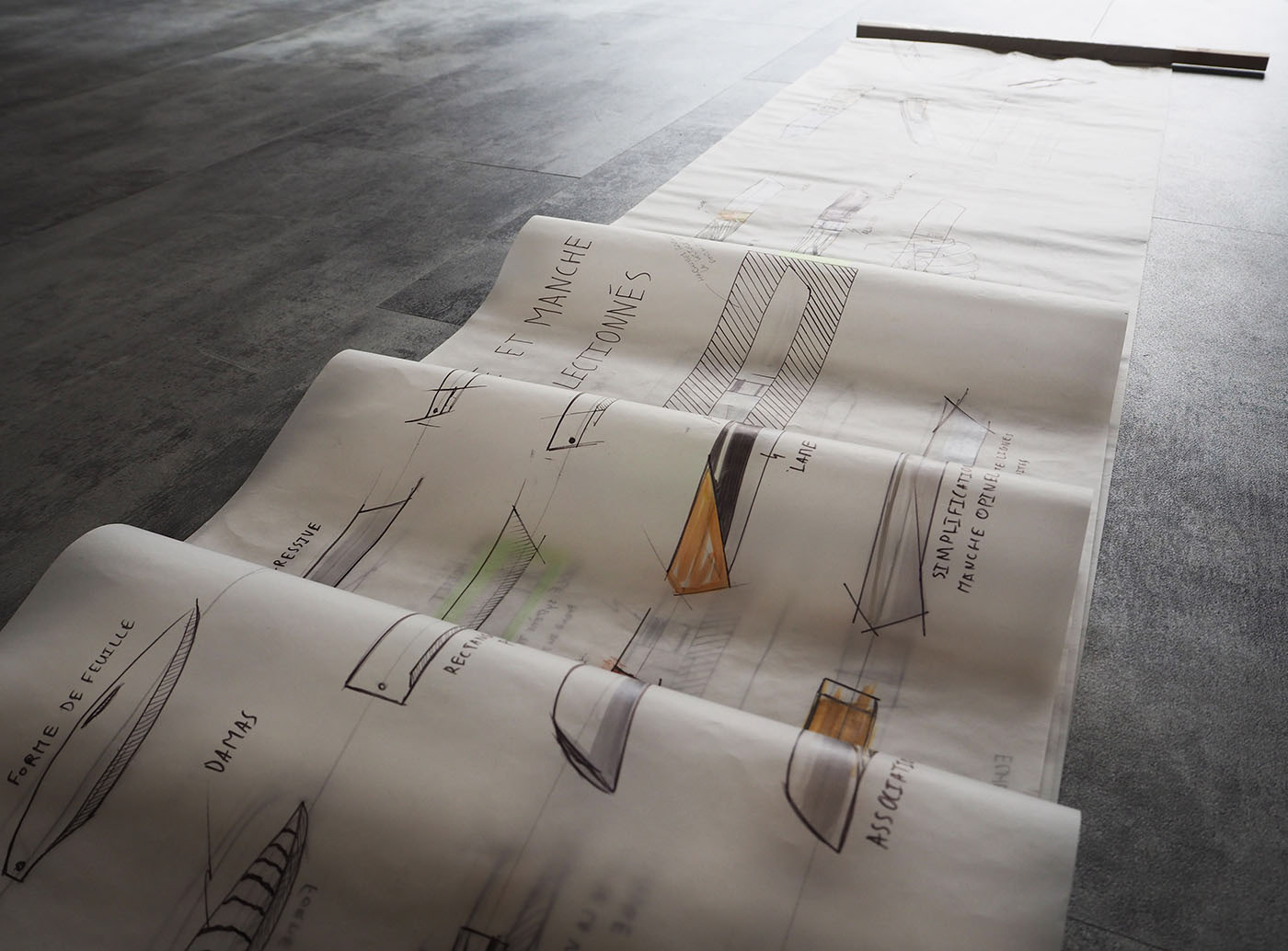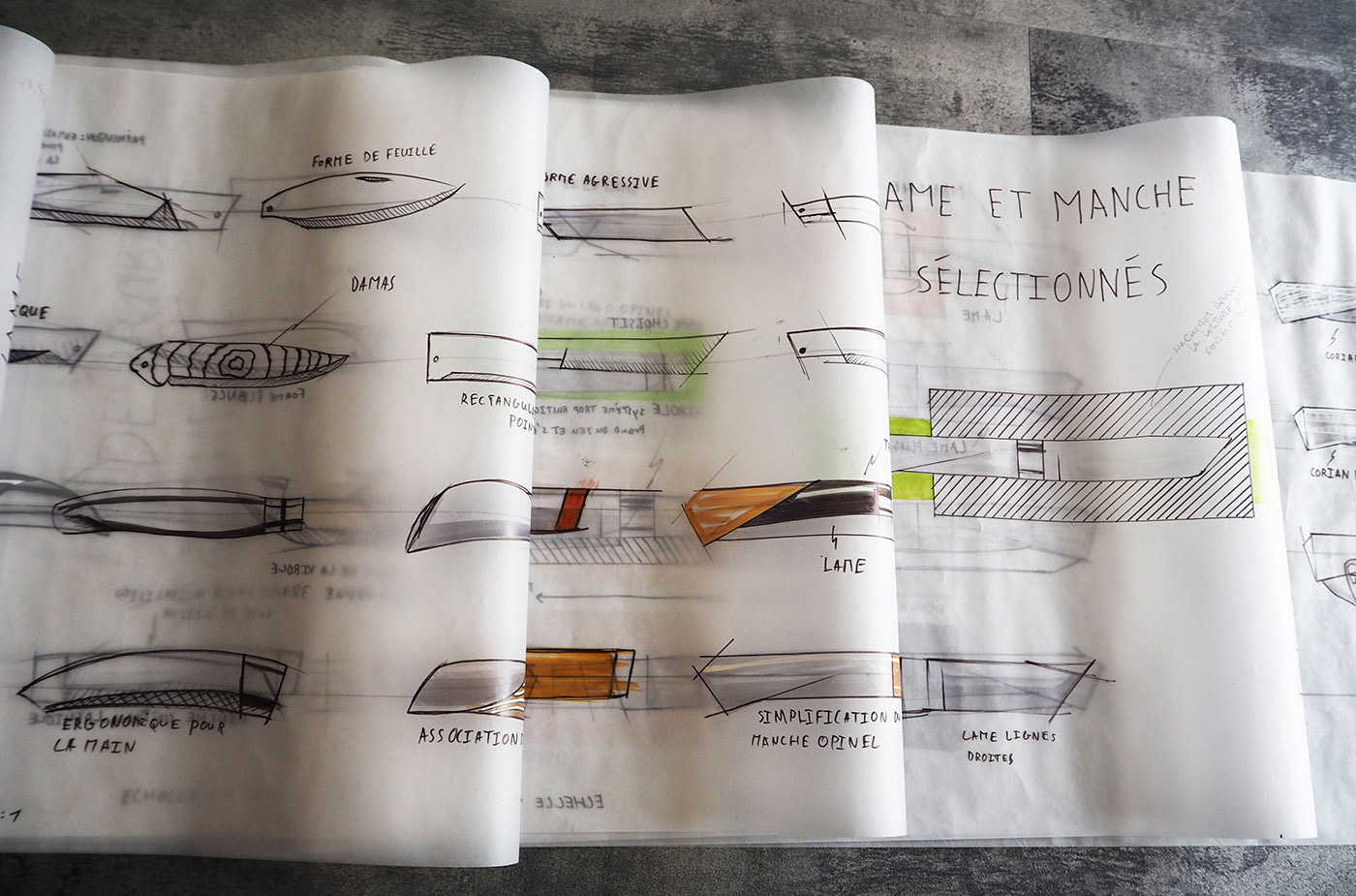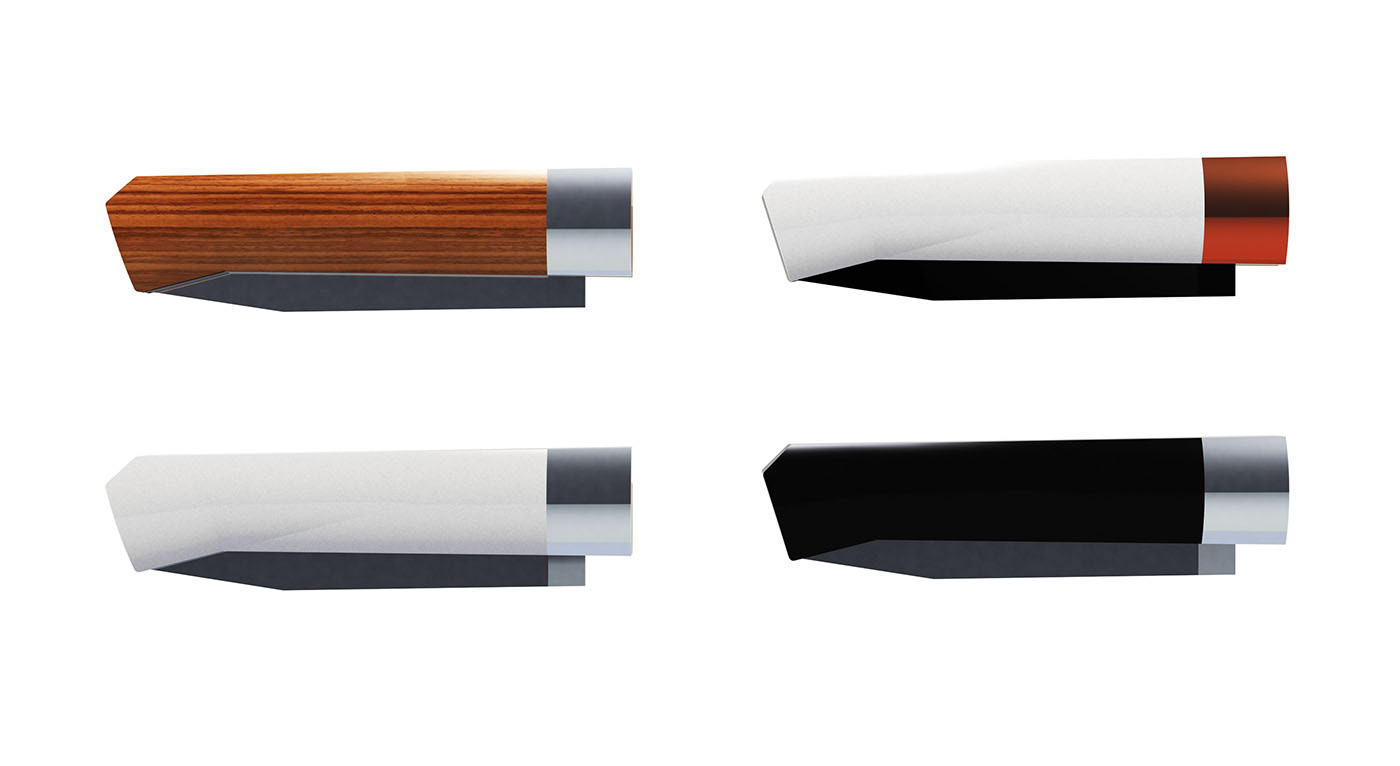 When the knife was printed in 3D, I went to meet the users. I collected feedback from users to improve the ergonomic handle.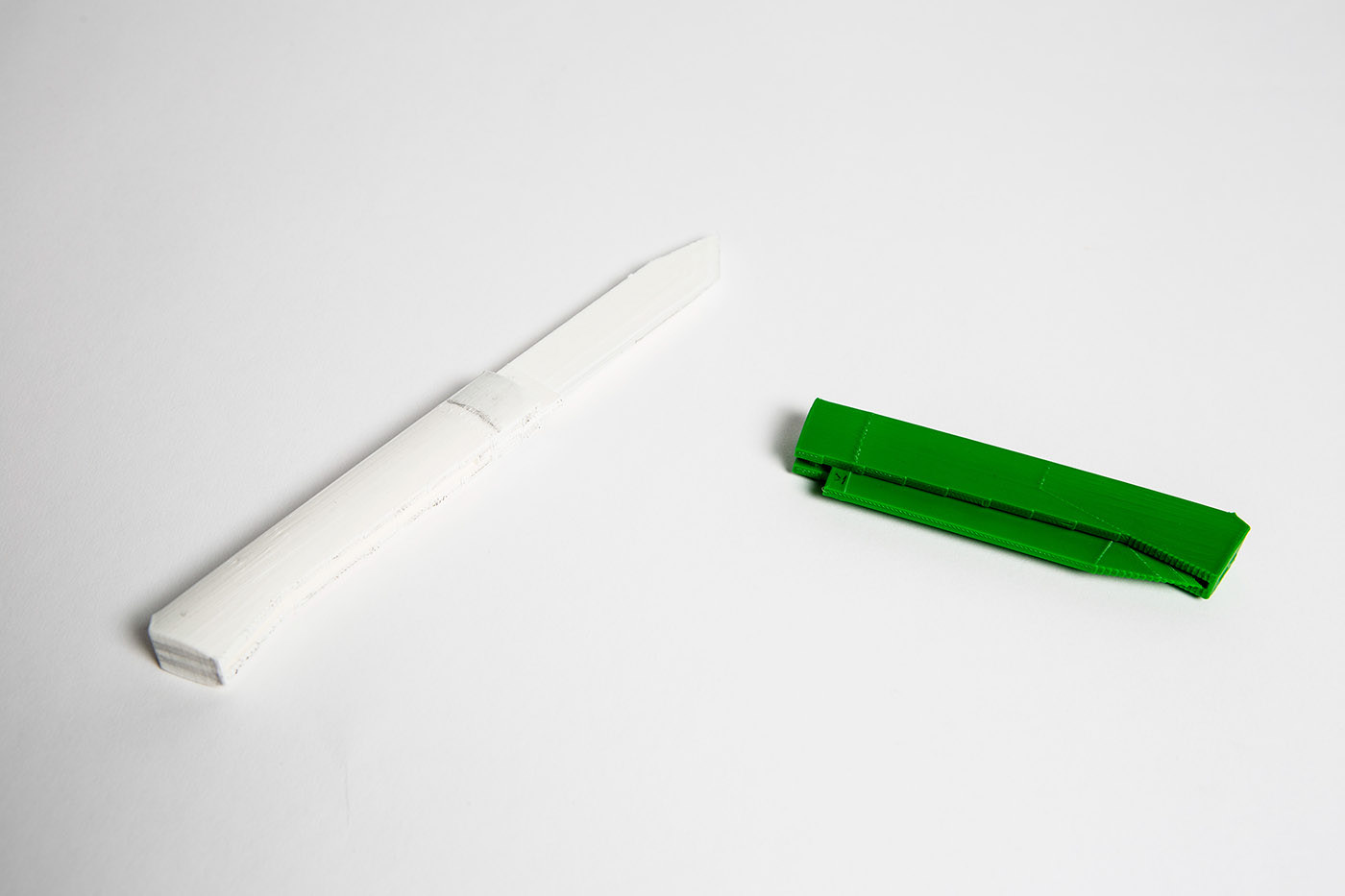 The knive is made of white Corian and polished stainless steel for the handle and damascus steel blade. Its sleek lines and light colors make it a luxury clasp knife.