I developed this project in 2013 during my internship at L'Atelier de Patrick Sarran (Toulouse-France), a cabinet-making producing unique pieces.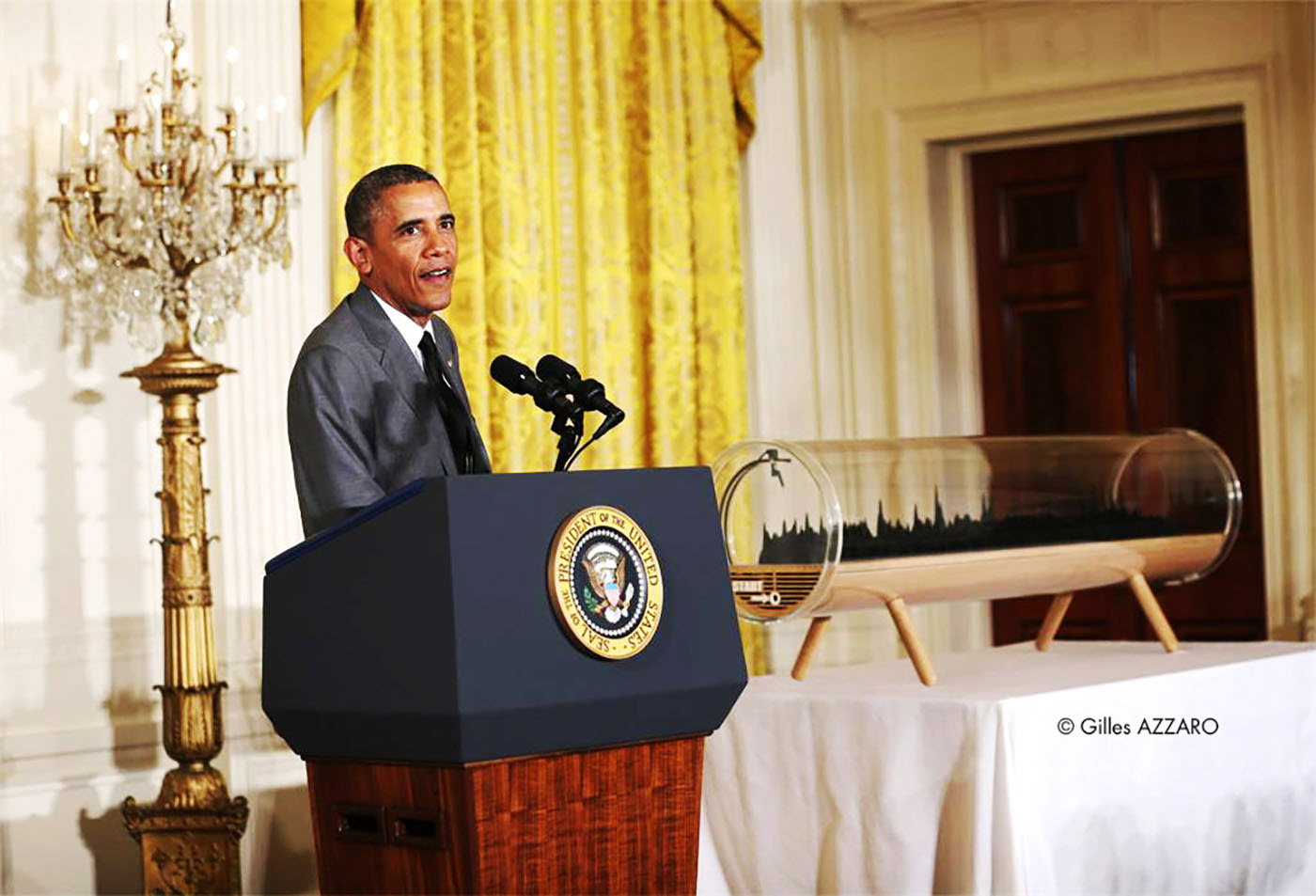 The sculpture is a tribute to President Obama, designed by artist Gilles Azzaro. Sinusoids printed in three dimensions represent the voice frequencies of the president during his speech «Next Industrial Revolution». A mobile arm scans sinusoids and transforms them into sound. This work was exhibited at the 2013 3D printshow but also at the White House 18th July, 2014.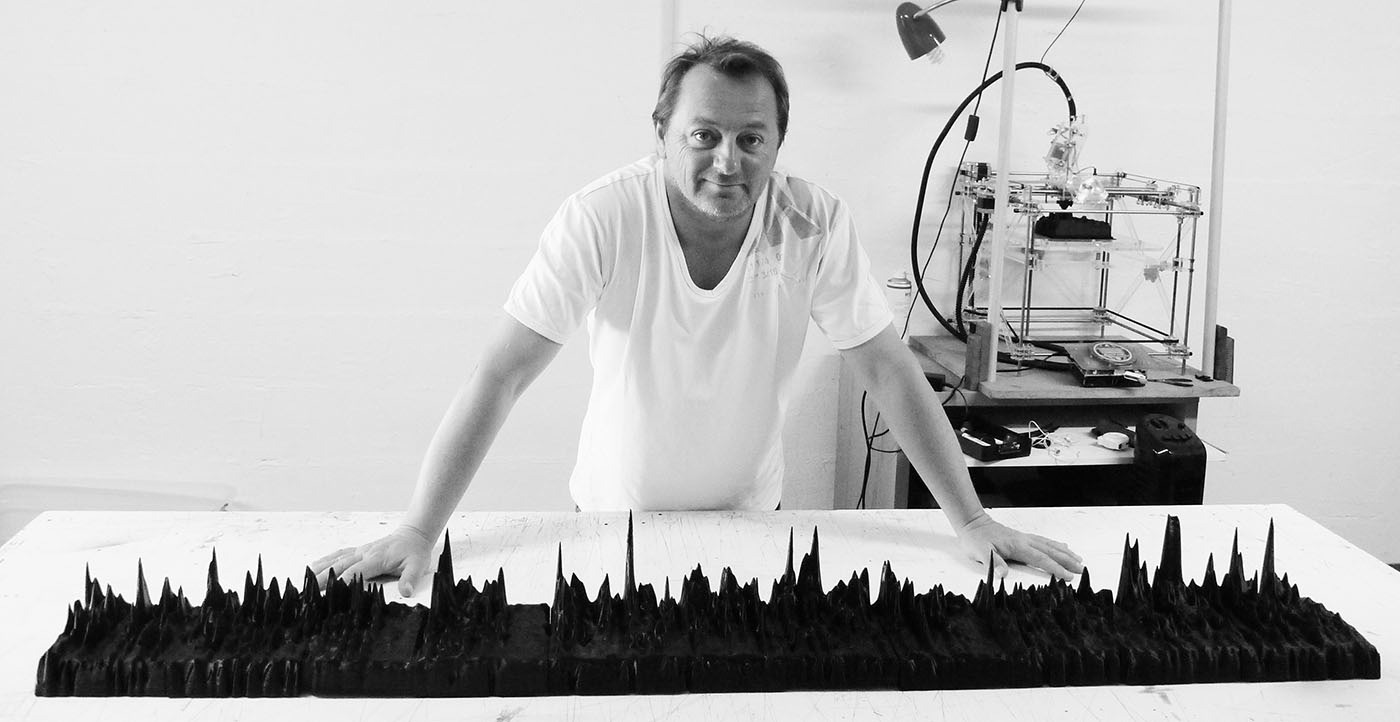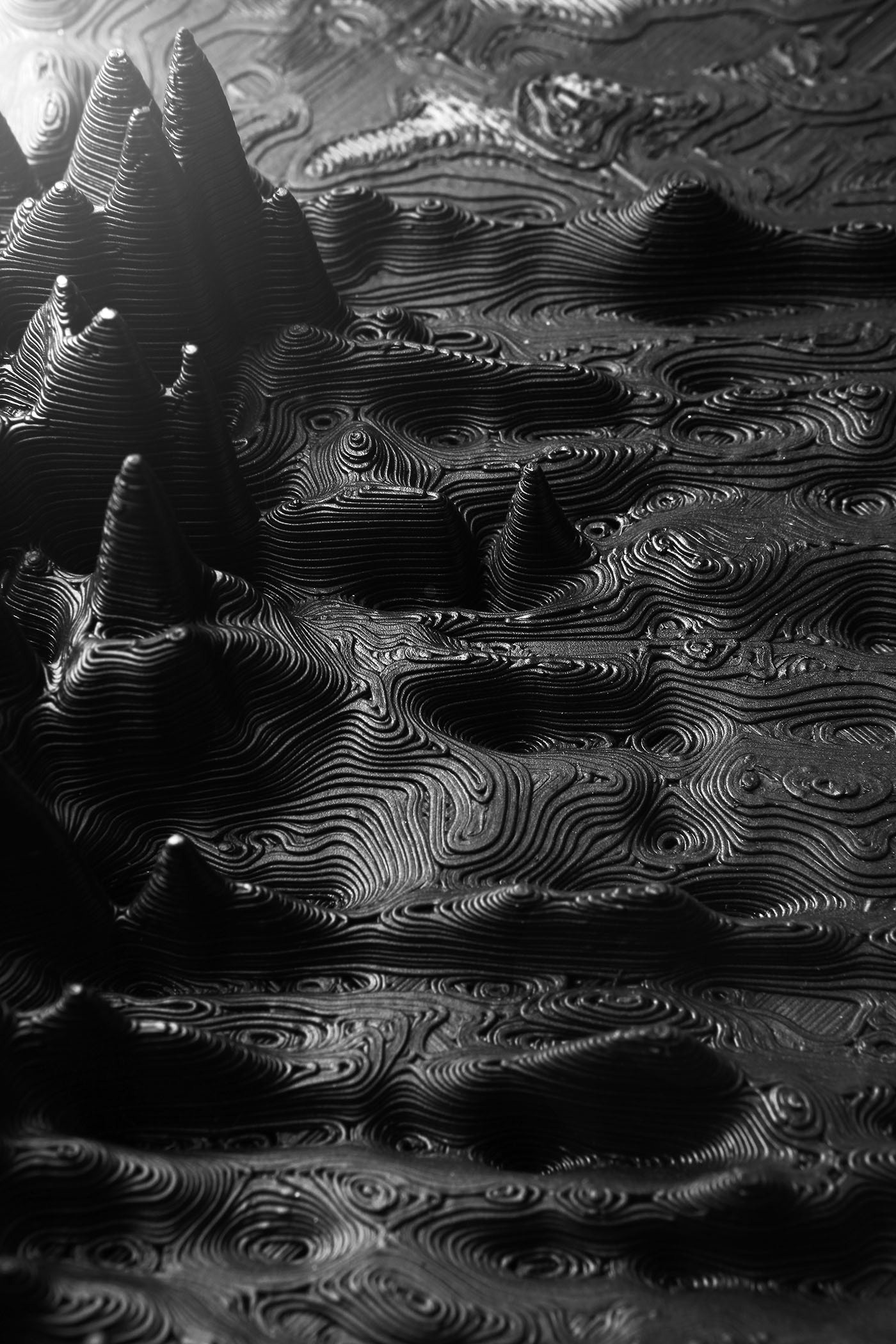 The customer wanted us to realize a support for his three dimensional printed work. We had to represent the levitation and the lightness of the human voice's sound. The support had to be the link between handicraft and the next industrial revolution with 3D printer. Thus, the artistic work and the support creates a link with the audio content in the work.